WELCOME TO
First Light Charters
If you have never had the chance to  fish the waters of Delaware, get in touch and we'll show you what the small state has to offer.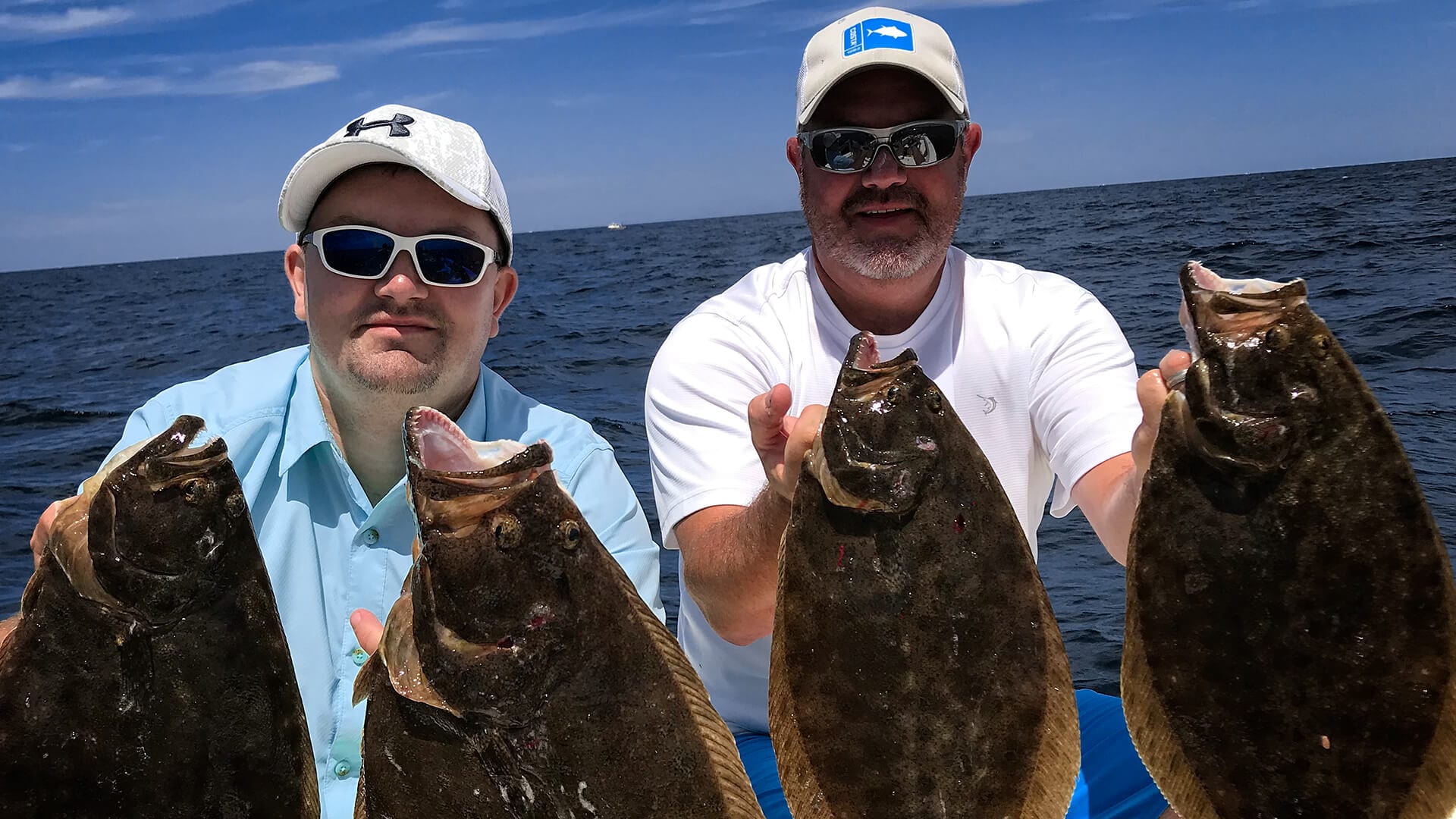 Out of the Coastal Waters of Delaware
Fishing the waters of Delaware Bay, Indian River Inlet and the Atlantic Ocean, our charters are able to catch a wide variety of species using different tactics.  Some of the fish targeted are Rockfish (Striped Bass), Flounder, Sea Bass, Bluefish, Croaker, Sea Trout and Tog.  Delaware has a beautiful coastline and offers anglers the chance to fish a multitude of different structures. These include the Breakwater Wall at the mouth of the Delaware Bay, several artificial reef sites and numerous wrecks.
Our 20′ Jones Brothers Cape Fisherman comfortably accommodates up to 3 anglers for fishing. Whether you are a beginner who wants to learn the ropes or a seasoned veteran looking to experience some of the finest opportunities available, we will design a charter trip which is right for you.